The Rose International Fund for Children (TRIFC) was officially registered as a 501(c)3, non-profit organization in 2006 with the Federal Government as well as Washington State.
Our mission is to lift up Nepalese people living with disabilities and those that are disadvantaged so they can achieve their full potential.
We envision Nepal as a society that fosters dignity and hope for disadvantaged people and people living with disabilities, by providing them with the support they need to become productive, independent citizens.
We believe that all people left behind in life deserve a chance to achieve their dreams. TRIFC brings much-needed resources and hope to disadvantaged people and people living with disabilities in Nepal.
Have you ever wondered why your life took a certain path, for good or for bad?
Rob Rose, the founder of TRIFC, wonders that every day. In 1997, he made a fateful trip to Nepal as a volunteer photographer with the Nepal Youth Foundation (NYF), which provides help to needy children in Kathmandu. It was a big decision that would set in motion a cascade of events that changed his life path and the lives of thousands of others in Nepal – for the good!
It was on that maiden journey that Rob met some remarkable people that would go on to play a crucial role in his future. One was Nirmala Gyawali, a 15-year-old student who happened to be blind. Rob was struck with not only how capable she was, but also how she seemed to thrive in her environment despite her lack of vision, the negative social stigma associated with being blind, and the lack of proper support services. He was also introduced to Mr. Rabendra Raj Pandey, aka R.R., who turned out to be a like-minded Nepali. The two men quickly bonded over the fact they were both Rotarians and shared a passion to help those in need.
When Rob returned home to Bellevue, Washington, he couldn't help but reflect on how the trip had fundamentally changed him. He realized he wanted to do more than volunteer and take photographs; he wanted to make a positive change. And so, with his new friend R.R., he began to consider a new life path – helping children in Nepal.
Their first project was a boy's orphanage in Kathmandu where the children were constantly getting sick. Further investigation revealed the children were contracting water-borne illnesses from a water source contaminated by a drainage problem. The two men sprang into action.
With the help of the Patan Rotary Club, they were able to raise $14,000 to fix the drainage problem and significantly decrease the cases of water-borne illnesses during the rainy season. But they wanted to do more – especially for individuals with developmental disabilities. Since that first project, they have hosted and organized a series of successful fundraising campaigns and projects through Rotary matching grants. They focused their efforts on individuals with disabilities. By 2006, the scope of their efforts had grown considerably, and they were ready to embark on bigger challenges.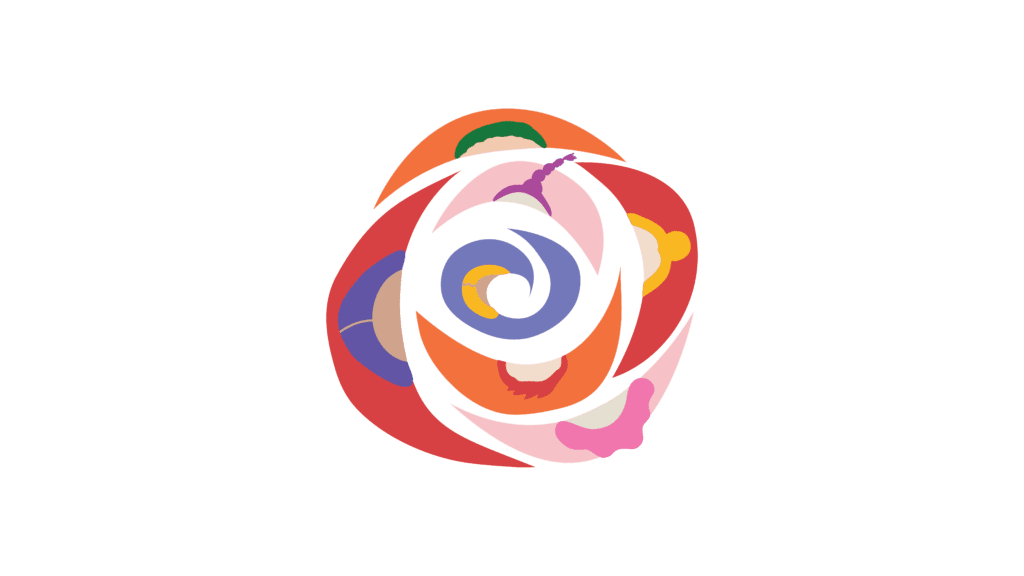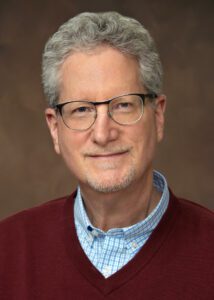 Executive Director, President
A quote that describes me:

"I never want to get to the finish line and say I could have done more"


– Lindsey Vonn, Olympic Downhill Skier
Back in 1974 at the age of 16, I was a Rotary Club exchange student and spent my junior year of high school in Calcutta, India attending school and traveling throughout the country. This experience gave me a broader world perspective and the understanding that there are so many people in need throughout the developing world.
Many years later, I read an article in my local newspaper about the difficult lives of children in Nepal. I made a phone call to volunteer as a photographer to help out a nonprofit organization based in California that was providing assistance to many children in Nepal. That one call back in 1997 started a cascade of events that has led to a volunteer odyssey spanning twenty years, including the formation of The Rose International Fund for Childrenǯ (TRIFC) and the launch of our Nepal partner organization, The Ability Development Society of Nepaldz (ADSoN). TRIFC & ADSoN are now directly impacting 500 Nepali children and adults with disabilities with their programs.
I have been an active member of the Bellevue Rotary Club since 1985 and have helped coordinate almost $2 Million in Rotary projects in Nepal culminating with the Rotary USA/Nepal Disability Awareness Campaign from 2008-2012. I was the co-chair of the Inspiration Playground project in Bellevue, Washington, a playground for children of all abilities that opened in 2017. I've been awarded numerous Rotary International Awards over the years including District 5030 Rotarian of the year, Rotary Club of Bellevue Rotarian of the Year (twice), Rotary International's Service Above Self Award, and Rotary International's Zone 24/25 'Rotary Alumni Global Service Award'.
I believe if we have the ability to help, then we have a responsibility to those who are less fortunate. I'm very curious as to why I was plunked down to grow up in a nice middle-class family while so many others in the developing world struggle with the most basic of needs. This is what continues to motivate me and hopefully inspire others to begin their journey of service to those in need.
I have also been the owner of Brant Photographers, a portrait studio in Bellevue, Washington since 1985, taking over the business from my parents, Ken and Arlene Rose. My wife Gina and I work together closely on project coordination. We have three sons: Aaron, Richard, and Carey.
A quote that describes me:

"You do not write your life with words…You write it with actions. What you think is not important. It is only important what you do." 
– Patrick Ness "A Monster Calls"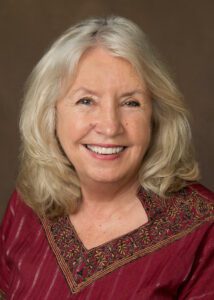 Rose Stevens joined the TRIFC Board of Directors in 2011. Rose is the Founder and President of RMS Financial Services Incorporated, guiding families to achievement of their financial and life goals for over 26 years.
Rose developed and implemented TRIFC's first handicraft program. The Deaf Women's Empowerment Group embroidered designs on handmade lokta paper creating 5×7 greeting cards which were marketed in both Nepal and the USA. Further training provided the skills needed to stitch washable reusable sanitary products which were distributed to girls and women with disability. With the belief that we all have gifts and talents to share, she empowers others to live their dreams.
Rose is the Past President of Lakewood Rotary, in Lakewood WA, and has also serves as The World Service Committee Chair. She has provided oversight and implemented 100's of Rotary Grants in Nepal, India, and other countries. She was instrumental in bringing a Rotary Russian Peace Exchange to Lakewood, building relationships among the people of both countries. She is a Rotary International Major Donor and Paul Harris Fellow. She was named Lakewood Rotarian of the Year 21-22. The World Community Service Committee, under her leadership, was awarded the Olson Foundation International Award for Rotary zones 21-22 acknowledging their efforts as the number one club in Rotary District 5020, which is comprised of 94 Clubs. She has developed relationships with other Rotary Clubs and Rotary Districts to bring larger, more meaningful projects thus increasing the long-term impact of each project.
Rose developed and implemented a 'Sponsor a Girl' program at the Girls Home in Lviv, Ukraine. Traveling back and forth annually for over 10 years she not only provided funding but also shipped goods and services for these young girls in need. The story of each girl is unique but also with similarities as they encompass all aspects of the human condition.
Rose also served as Vice-Chairperson 2000-2010 with Kindness in Action non-profit organization promoting children's education and health throughout the world. The projects were focused and located in Tiruchirappalli, Mumbai, and Kolkata, India. Other projects were in Ukraine, Mexico, Bolivia, and Ecuador.
Rose volunteered with Habitat for Humanity for many years in Escondidio, CA and Tacoma, WA. She served on the Family Selection Committee for over 10 yrs. She was a Family Partner for a Ukrainian family when they received their home. She was a Global Village Team leader to Fiji and was a participant in two other trips.
Rose was born and raised on a farm in Schenevus, New York (a small town in upstate NY) and had a dream of making a difference in the world. She is amazed that the inner small voice of an 11-year-old has manifested itself into a life today which allows her to benefit the lives of many others. By acknowledging our interconnectedness in all interactions, she strives to share that we are all ONE people, promoting understanding and acceptance of ALL peoples.